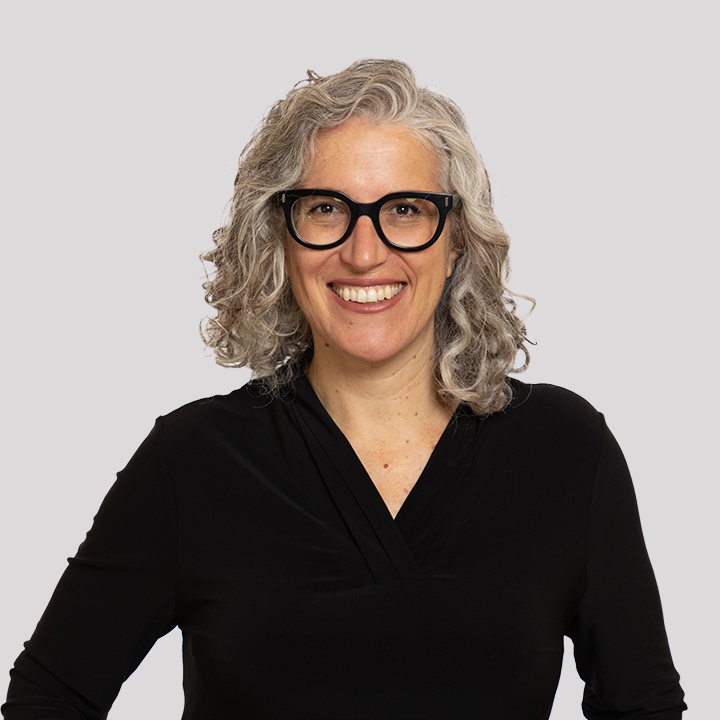 Georgia H
Sold a home in Tewksbury
Kelly has a deep knowledge of the market and she provides excellent insight and guidance in pricing, negotiation and terms. She is highly professional and personable and can be depended upon to be a trusted advisor.
Terren S
Sold a home in Califon
We had an extremely positive experience selling our house, due in large part to Kelly's experience, network, and professionalism. There are many awful realtors out there but Kelly is one of the good ones. She's smart, she listens, and gives great advice without being pushy.
Joseph I
Bought a home in Tewksbury
Kelly steered me wisely through the many hurdles to finally purchase my house. Her selflessness and vast knowledge of the area, septic systems, house inspections, appraisals, tank sweeps, and even sagely bidding for the house, is incredible.
Lisa S
Sold a home in Tewksbury
Working with Kelly was a pleasure! She was professional, responsive and she sold our house quickly! It was a stressful time selling our house and we appreciated her reassurance and experience. We highly recommend her.
Jayne T
Sold a home in Tewksbury
Kelly helped us sell our large farm after we failed to sell with another well respected realtor in the area. Kelly's expertise, respect, discretion, sensitivity to our needs and expectations are unequaled. Her understanding of our property was of enormous value when showing the farm to potential buyers enabling her to communicate in a way that would maximize their perception of the value of the property, in addition to her strategic approach to negotiations.
Kathleen F
Bought a home in Tewksbury
Kelly is the best combination of professional efficiency and warm personable ally. She really listens to you and hears what you want. She is speedy and efficient when you ask questions and gets you answers fast. We met dozens of realtors in NJ over the past few years, and without a doubt found Kelly to have the best skills with the best disposition. We would recommend her highly!!
Vivian R
Sold a home in Tewksbury
Selling a home is not always easy. There are emotional ties, financial ties and so many variables. Kelly, first and foremost, listened to all of the details that were important to us and for her to convey to the buyers. We were always on the same page and we appreciated that immensely. And she was there every step of the way with us. Her knowledge, honesty, integrity and follow through were top notch. We are very grateful to have worked with Kelly and would recommend her wholeheartedly.
Kelly Gordon is an experienced real estate agent working in Tewksbury Twp. and surrounding towns in Hunterdon, Somerset & Morris Counties.
Kelly Gordon joined Sotheby's after over 20 years of experience and a distinguished track record in the local real estate industry.
Prior to joining the KLSIR team, Kelly was the owner and broker of record at Leaf, Realtors, the independent real estate brokerage she founded in 2011. Kelly created Leaf with the intention of offering clients exceptional service and ethics in client advocacy. Well-respected for providing representation throughout Hunterdon, Somerset, and Morris Counties, under Kelly's leadership, Leaf was distinguished for its expertise in selling distinctive homes and equestrian properties in Tewksbury Township and surrounding areas. Leaf's reputation for high-quality, relationship-focused client advocacy led to an acquisition of Leaf, Realtors by KLSIR in 2022, forging a perfect alignment of the two firms' cultures of integrity and discretion.
Originally licensed in New Jersey as a salesperson in 1999, Kelly has been licensed as a broker since 2003 and was first licensed as a real estate instructor in 2004. Kelly is a member of the Garden State Multiple Listing Service (GSMLS) and the National Association of Realtors® (NAR). As a member of the New Jersey Realtors®, Kelly earned the NJ REALTORS® Circle of Excellence Award multiple times, most recently in 2021. Kelly is also a member of the CORE Association of Realtors® (formerly H/SAR) where she served on multiple occasions as member and/or Chair of the H/SAR Nominating Committee, the committee responsible for selecting members for leadership positions in the organization. Kelly currently serves CORE as a volunteer Ombudsman, the first point of contact for agent-to-agent disputes in an effort to reach consensus to eliminate the need for the disputes to advance to arbitration.
Prior to her career in real estate, Kelly was a products liability lawyer at Wilentz, Goldman & Spitzer (with law licenses in NY, NJ, and CT which are now in retired status) and a certified mediator at the Brooklyn Mediation Center. Previously a resident of the Pottersville section of Bedminster Township, Kelly served as a member of the Bedminster Zoning Board of Adjustment from 1999-2005 in many positions, including Vice Chairperson, the position she held when she left her service to the Board because she moved to Tewksbury.
A graduate of Cornell University (B.A., Economics, 1990) and Rutgers Newark School of Law (J.D., 1994) and native of Manhattan, Kelly lives with her husband and two school-age children in Tewksbury Township and enjoys sharing with them her enthusiasm for gardening, running, cooking, international travel, and equestrian sports (Kelly has years of experience teaching and competing in equestrian sports including dressage, equitation, and polo). Kelly has served on the Tewksbury Equestrian Committee and as an Assistant Coach for the Girls on the Run program at the Tewksbury Elementary School.
We work with our photographers to personally style each shot after the staging is complete. We hire top-notch photographers who are willing to shoot in longer sessions than with other agents because we're obsessed with showing your home's features the best possible way. We sometimes photograph a room multiple ways to ensure we're getting the best shot. We also use virtual staging to enhance the presentation of homes as needed.
In-Depth Pricing Analysis
Finding the right price to position your property in the market involves more than just putting "comps" into a piece of software. We have a constant conversation in our company about trends we are seeing emerge locally, what is driving them, and what we think it means for the short- and long-term future for our clients as well as our advocacy strategies.
Strategic Advertising Copy
We take a painstaking approach to copywriting. We're not turning a list of features and finishes into paragraphs, we're spinning a narrative about the experience of living in your home.
Custom Property Website Design
We have an in-house designer who builds not just our website, but each property's listing page by hand, instead of simply presenting the information in a template fed by limited data from the MLS.